So, you want to make a mark?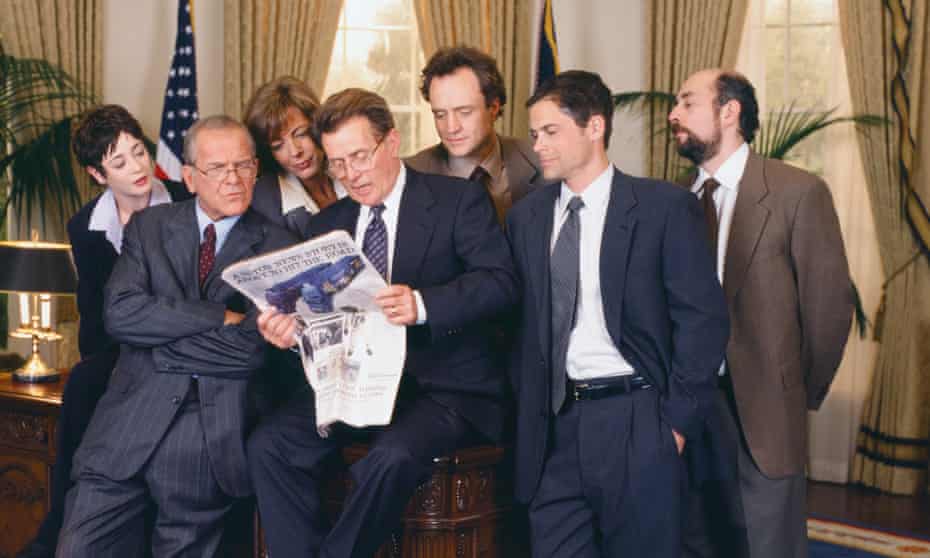 If so, then I have good news for you. The President is looking for smart, passionate, hard-working people who will stop at nothing to make his agenda a reality. Under the leadership of the liberal power-houses of President Josiah Bartlett and President Matthew Santos, America has been in the hands of Democrats for the past 16 years. Now, however, a Republican is in the White House again, and the opposition isn't taking it well.

Do you have what it takes to walk these hall of power with your head held high? Do you have the stomach to see how the sausage is made in Washington? Can you handle the long hours, the unpredictable schedule, and the reporters as hungry as vicious of junkyard dogs?

If your answer to these questions is yes, then you might be one step closer to working every day in the People's House. Here, we serve at the pleasure of the President.


---

This Sim contains violent themes, strong language, and sexually explicit moments. You must be 18+ to apply.

Latest Mission Posts
Mission: So Help Me, God
Posted on Thu Jun 23rd, 2022 @ 2:10pm by President Gabriel Helman & Mrs. Tara Helman (*) & Mr. Brandon Helman (*) & Ms. Sophia Helman (*)
Gabe returned from Andrews Airforce Base at 5 o'clock eastern after his long round trip across the country. He wanted nothing more than to lay back on the couch with a book or the news on the television, but the unforgiving agenda had him and was threatening to never let…
Mission: So Help Me, God
Posted on Sun Dec 26th, 2021 @ 10:06pm by President Gabriel Helman & Secretary C.J. Cregg
Four and a Half hours on a military plane hadn't done much for Gabe's nerves, but he had certainly got some time to catch up on work. The President-Elect spoke on the phone with several transition staffers, sweet talked a few minor hire prospects, and caught up on some TV…
Mission: So Help Me, God
Posted on Thu Dec 23rd, 2021 @ 1:49pm by Mr. Kenneth Frost M.D. (*) & Vice President Nina Frost (*)
Late nights were normal in D.C. politics, but where most people were filing papers, writing speeches, or yelling at allies over the phone, Nina Frost spent it in other more interesting pursuits. It had quickly become normal for her to lock herself away in her office with her Chief of…
Mission: So Help Me, God
Posted on Wed Dec 22nd, 2021 @ 11:05pm by Ms. Sara Gilmore (*) & Mrs. Barbara Ramsay (*)
The energy in the transition offices is alive and bustling, as usual. Several conversations are sparked after the President-elect is seen leaving for lunch with PR mogul Arianna Wildman. Jim Brady had left with the two of them just in case the President-elect needed his assistance on the go, leaving…
Mission: So Help Me, God
Posted on Thu Dec 16th, 2021 @ 9:29pm by Mrs. Tara Helman (*)
After her husband departed Blair House for a day of meetings at the Eisenhower Executive Building, Tara scooted her two children out of the door and into the secret service Suburban which would take them both to their first day of school at the prestigious Sidwell Friends School, an institution…